Mobile Tech Installer
Need Vehicle Tech Solutions For Your Business?
Our services cater for passenger vehicles, utes and commercial trucks whether they're for private/business or single/fleet purposes.
Vehicle Alarm System Installations (Basic Option, 5-Star Insurance Approved, Includes Canbus)
GPS Tracking (Single or Fleet)
Electronic Vehicle Management System Installations (EROAD & Fleetpin)
Marine Audio & Accessory Installations
Caravan Audio & Accessory Installations
Radar Detectors
Drive Cameras & Event Recorders
Parking Sensors
Reverse Cameras
Bluetooth Hands-Free Calling
Stereos & Speakers (Replacements or Repairs)
LED Daytime Running Lights
Electronic Vehicle Management System Providers

EROAD delivers the confidence you need to ensure compliance and safety at all times, run a more efficient fleet, and reduce the biggest costs associated with fleet ownership.
EROAD is the only provider offering electronic RUC, advanced health and safety reporting, and a world-leading fleet management system all on a single, proven platform, to improve your return on investment. You choose the plan that suits the level of technology your business requires, whether it be for a light fleet, heavy vehicles or assets.
EROAD's in-vehicle hardware unit, the Ehubo records, stores and continuously transmits encrypted data via the cellular network.
RUC Compliance: Leverage the benefits and reap the rewards of computerised compliance.
Health & Safety: The condition of your fleet and the health of your drivers at your fingertips.
Fleet Management: Easily view, monitor and manage your vehicles in real time.

Fleetpin - GPS Tracking for Businesses on the Move.
Fleetpin is fast, intuitive, and easy-to-use. Fleetpin has everything you need to keep track of your vehicles, machinery, and other equipment.
Real-Time Tracking: With real-time GPS tracking, your team can respond immediately to customer inquiries and improve operational efficiency by directing your assets to the right place at the right time.
Activity Log Book: Reviewing your vehicle activity lets you quickly establish work hours, unusual vehicle usage, and follow up on customer queries about activity that has occurred in the past.
Maps: Use our maps to see in superb detail exactly where your assets are. Turn on features such as property boundaries and traffic cameras when you need them.
Reports: Use Fleetpin reports to get instant answers about the operation of your fleet. We include reports for billing, timesheets, operational efficiency analysis, and more. Reports in Fleetpin are fast and easy to understand.
Mobile Installer Technician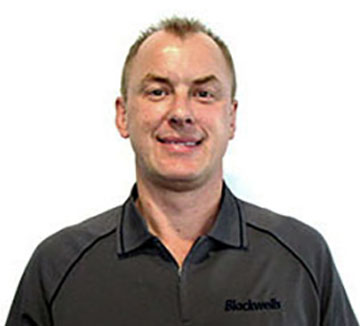 Anthony Gwatkin
Mobile: 021 564 899
Email: anthonygwatkin@blackwells.co.nz
Introduction
Anthony is fully qualified and comes with a wealth of experience gained over 16 years in all aspects of the very complex audio, security and fleet management systems for the automotive industry. Now working for Blackwells Motor Group and although he is based at the city branch, he's mobile so he can come to you.
Enquire Now